Weekly Before Care (M-F)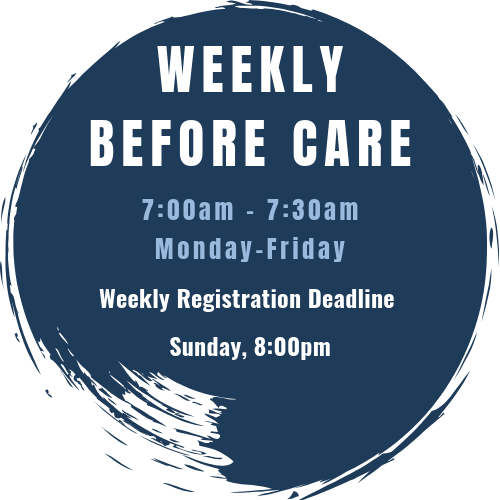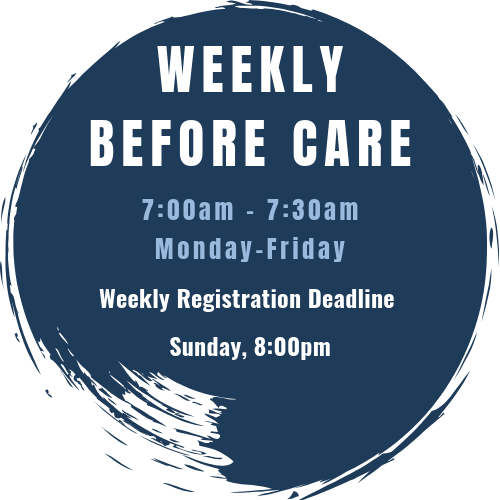 Weekly Before Care (M-F)
Parents must register for the upcoming week "Weekly Before Care" by Sunday at 8pm.
Parents must still register by 8pm the Sunday before the week begins, even if a parent does not plan to use Before Care services every day that week (Monday-Friday).
(Example: if you are registering for Weekly Before Care for the week of Sept. 9-13, you must register by Sunday Sept. 8th, at 8pm)
If you are registering more than one child for Weekly Before Care, please select the appropriate quantity based on how many children you are registering for the week you have selected.